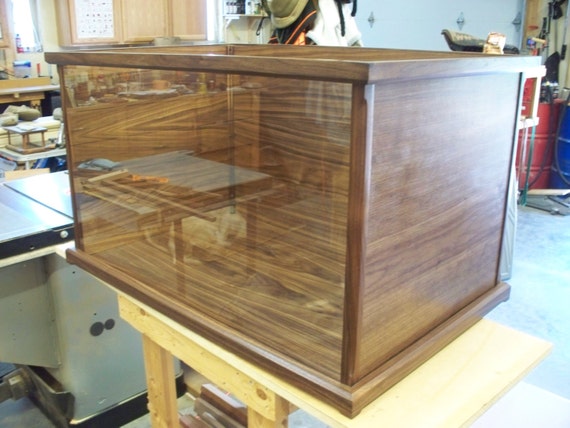 This display case is handcrafted using solid 7/8 inch Walnut, but may be made to order in other domestic woods. This case has two sided walnut plywood in the back and sides, tempered glass for the top and front. The case design allows the contents to breathe while keeping them dust free.
Mirrored glass back and glass sides can be substituted to the package for an additional $40.00 so you can have a choice of backs for different displays.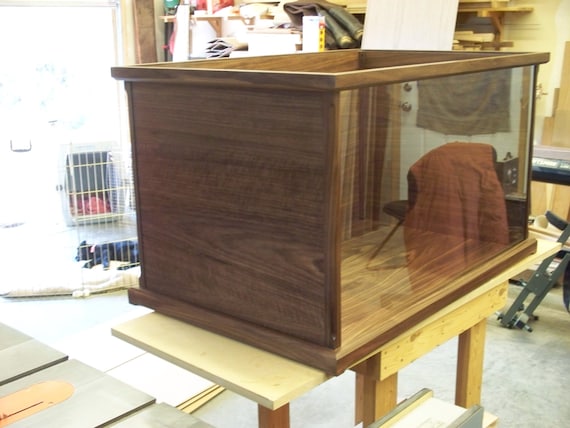 The outside dimensions of this case are 24″ tall by 36 wide and 24″ deep.
The inside dimensions of this case are 23″ tall by 34″ wide and 22″ deep.